MATTY CHANGER with Safety Belt – By Leander
The Healthiest, Cleanest, Safest and Most Comfortable Baby Changing Mat!
5 YEAR WARRANTY!
When having a baby, a changing mat is practically an indispensable tool. A changing mat helps you to change diapers in a safe, comfortable and hygienic manner. Matty is a soft cushion mat that can be placed directly on the changing table or directly on the floor, precisely where you need it.
New Color Options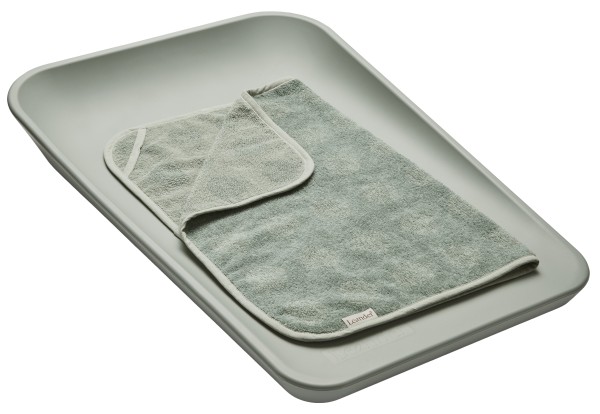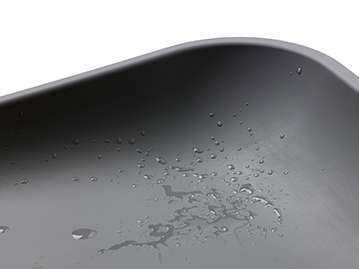 Waterproof
The 100% waterproof surface can be wiped clean very easily, and is made of PUR which will prevent mold, mildew and bacteria from penetrating into the pad.
Just an easy wipe and go.
Sanitary-easy to Clean = Healthy
The Matty has a strong resistant surface that can be disinfected with a 68% ethanol disinfecting cleaner and will not discolor.
Safety Belt
The Matty comes with an attached and adjustable safety belt, so you can concentrate on your baby's needs while safely and comfortably secured to the changing mat.
Whether on a dresser top or on the floor, you can feel reassured that your baby is safer.It is always important however to never leave your baby unattended.
Portable – Modern Design
The Matty is portable, modern and has a very unique design to keep up with today's busy lifestyle needs and expectations. The Matty can be used anywhere on any stable flat surface and take care of that concern.
Raised Non-skid Feet – Stable & Secure
The 4 raised non skip support feet will provide a safe space for your baby no matter where you are using it, as long as it is on a stable flat surface. Dresser top surface finish is very well protected due to the raised feet that will provide space between the Matty bottom and the dresser top. This allows continual air flow which will prevent moisture build up and discoloration that can permanently damage the surface of the dresser top.
Reinforced Wooden Panel Bottom Support
The Matty covers all your newborn baby to toddler needs with a very soft yet sturdy reinforced, durable bottom design.
This high quality design includes a heavy duty wood panel for an extra supported bottom made to last not only from baby to toddler but also for multiple babies.
Soft & Warm - Baby Yoga / Tummy Time
The Matty is made in Denmark and made of a molded PUR which is soft and comfortable for baby. Whether baby on its back or on its tummy for baby yoga, the soft surface quickly acclimates to baby's warm body temperature, never gets cold.
Healthy Protective Surface Anytime/anywhere - Playtime
The Matty isn't just for baby changing, it can also provide a safe layer between baby and any potentially unsafe or unsanitary surfaces.
Even with beloved animals in the house, you can still be reassured that when your baby is placed on the Matty, it will be a clean and safe environment.
Large / Spacious Rectangle Design
( 28'' X 20'' X 4.5'' inches) / ( 71.12cm X 50.8cm x 11.43cm )
The unique rectangle design offers a large area (longer and wider than most changing mats) and can be used whether you are left or right handed.
This larger space is ideal for baby changing and for baby yoga or play time too !
5-star Ratings for Matty
Soft & Great Size, EVELIN
I'm very impressed with this changing pad. It's made of great material, and you can honestly see the quality of the product off the bat. I was torn between the Soft Blue color or the Cappuccino, but decided to get this one to give my baby's nursery a pop of color. Love how easy it is to clean, and the multi-use perk.
Reduce Your Laundry, Jazer
Made my wife happy on finding this product since she didn't have to wash any covers like the other traditional changing station.
Beautiful design, Maddie
I was torn between the two options for changing pad: the more popular keekaroo or this one, leander. I opted for the latter mostly because I like its sleek line better. And it feels slightly harder than the former. Hope it works well for my dear son!
Taylor
Love this change mat so much. Bought for my second as we had a change table for my first which was never used once!!!!! I now use this everyday it's so convenient using it wherever and easy wipe down!!
Alys D.
I bought this when our previous mat had split, and I wanted a more robust replacement that would hopefully last longer. It's nice and sturdy, and the material is thicker than our previous mat.